Hey interwebs! It's been awhile!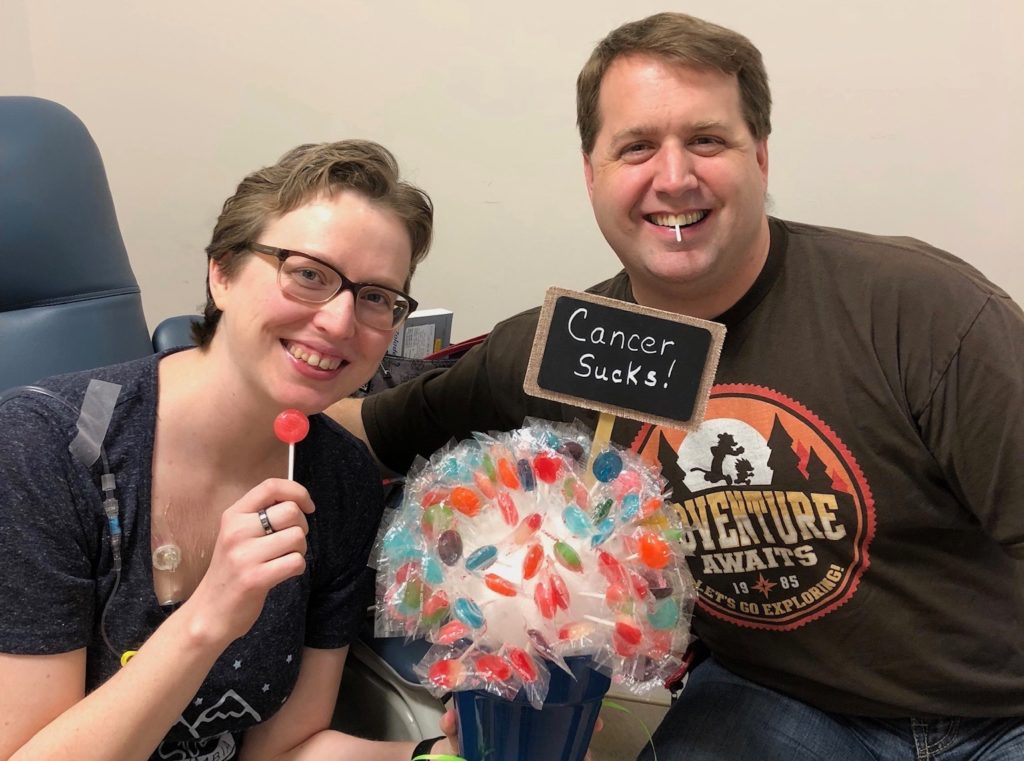 Life threw me a major curveball in 2017. I've shared bits of it over on twitter, but if you don't follow me there: I was diagnosed with stage 3 breast cancer, and spent the last year and a half going through treatment. I'm officially considered a cancer survivor, but as any survivor will tell you, it's something that will echo through the rest of my life.

And thus for my first post back I'm going to talk about… the healing power of gaming!

There are a lot of benefits to tabletop gaming, even if you aren't suffering a major illness. But reflecting back, gaming really was a positive factor that got me through the bad times. My husband and I wouldn't have made it through this past couple of years if it hadn't been for our family, and for our awesome friends who kept our spirits up through gaming.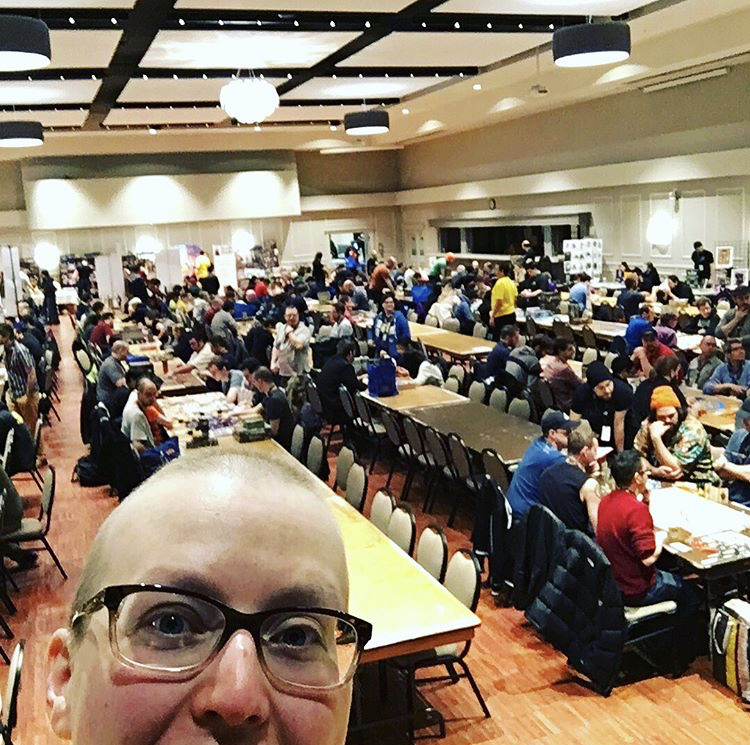 Since I'm a big fan of lists these days, here are my ways that gaming helped me heal:

Distraction. Gaming gave me the chance to think about something else. Whether it was an immersive RPG or just a quick five minute party game, it gave me something totally different to focus on than my medical issues.
Escape. With Dungeons & Dragons and role-playing games, I was able to become someone else for a while. For a few hours I wasn't "Andrea the cancer patient", I was Ocoria the Goliath Monk, Ellie the vampire, or Wren the Starfleet Security Officer. It also gave me the chance to feel their strength even when I wasn't feeling strong in my own life.
Connection. My friends wanted to be supportive and present in my life, but sometimes it was difficult for them to know what to do or say. Gaming gave our friends a way to bring some extra positivity into our lives when we desperately needed it. I think this really solidified our friendships in many ways.
Accessibility. New technology in the gaming sphere allowed me to continue playing, even when some of the side effects of my treatment would have otherwise prevented me. I could still participate in our regularly scheduled D&D games on roll20 without having to leave our house.
Mental focus. Chemo brain is this fuzz that rolls into your mind and memory. Some days it feels like you're in a heavy fog. Some days it's like your short term memory has taken a vacation. But gaming gave me something specific to focus and concentrate on, to help me keep my mental acuity as sharp as I could.
Laughter. It really is the best medicine. Even on the worst days, laughter was possible. (And laughter releases endorphins, which makes you feel happier.)